FINALLY, CREATINE
THAT DOESN'T SUCK
Tasty AF creatine gummies 🏋️‍♂️🎉
Creatine Gummies
🚀
HELLA
CONVENIENT
💪
EPIC MUSCLE GROWTH
😋
INSANELY
TASTY
MEET YOUR NEW
FAVORITE CREATINE
All the benefits of creatine without all the hassle! Get one of the most effective and highly researched ingredients to help build size, strength, and muscle in a delicious and easy way. Simply pop a few gummies in your mouth and enjoy!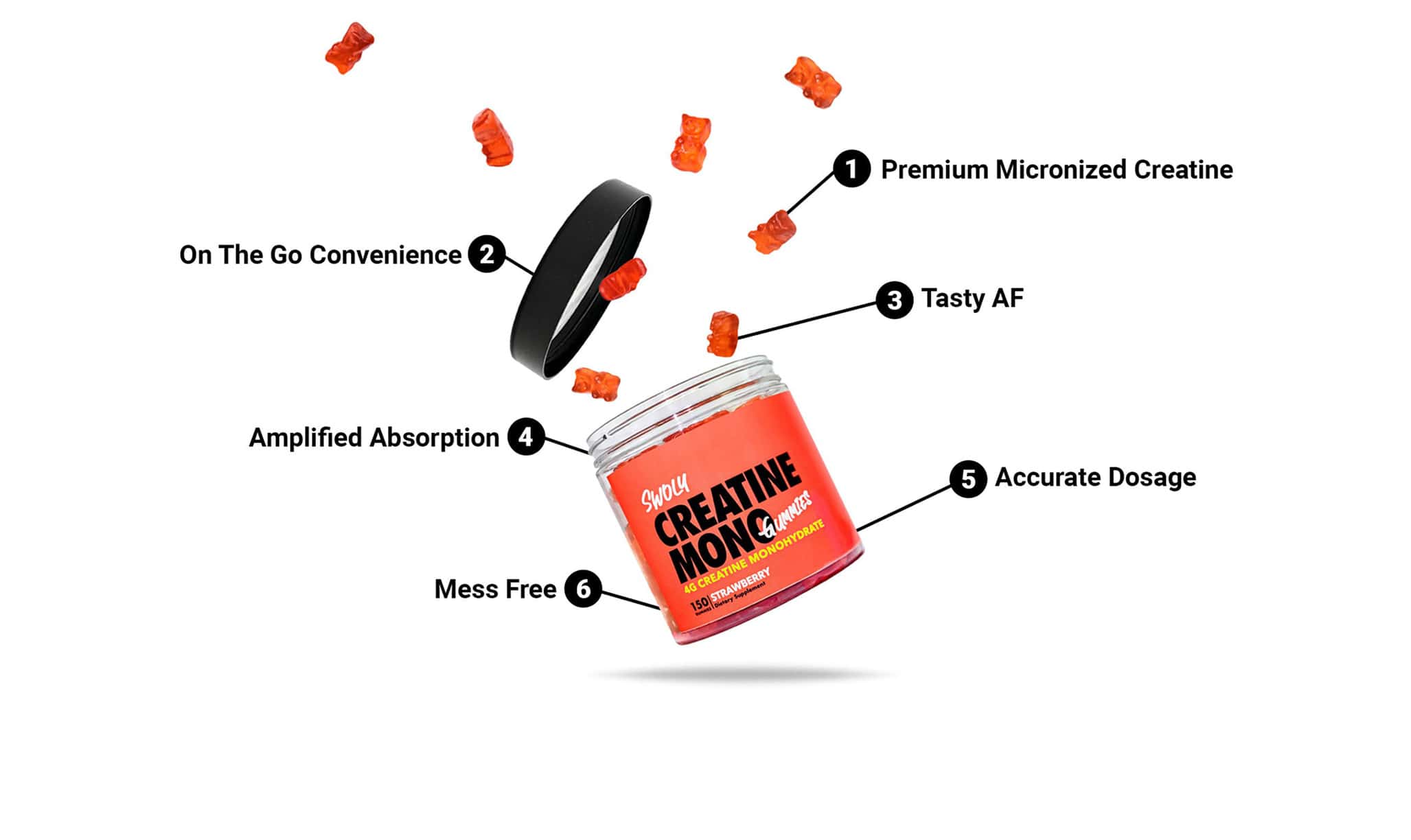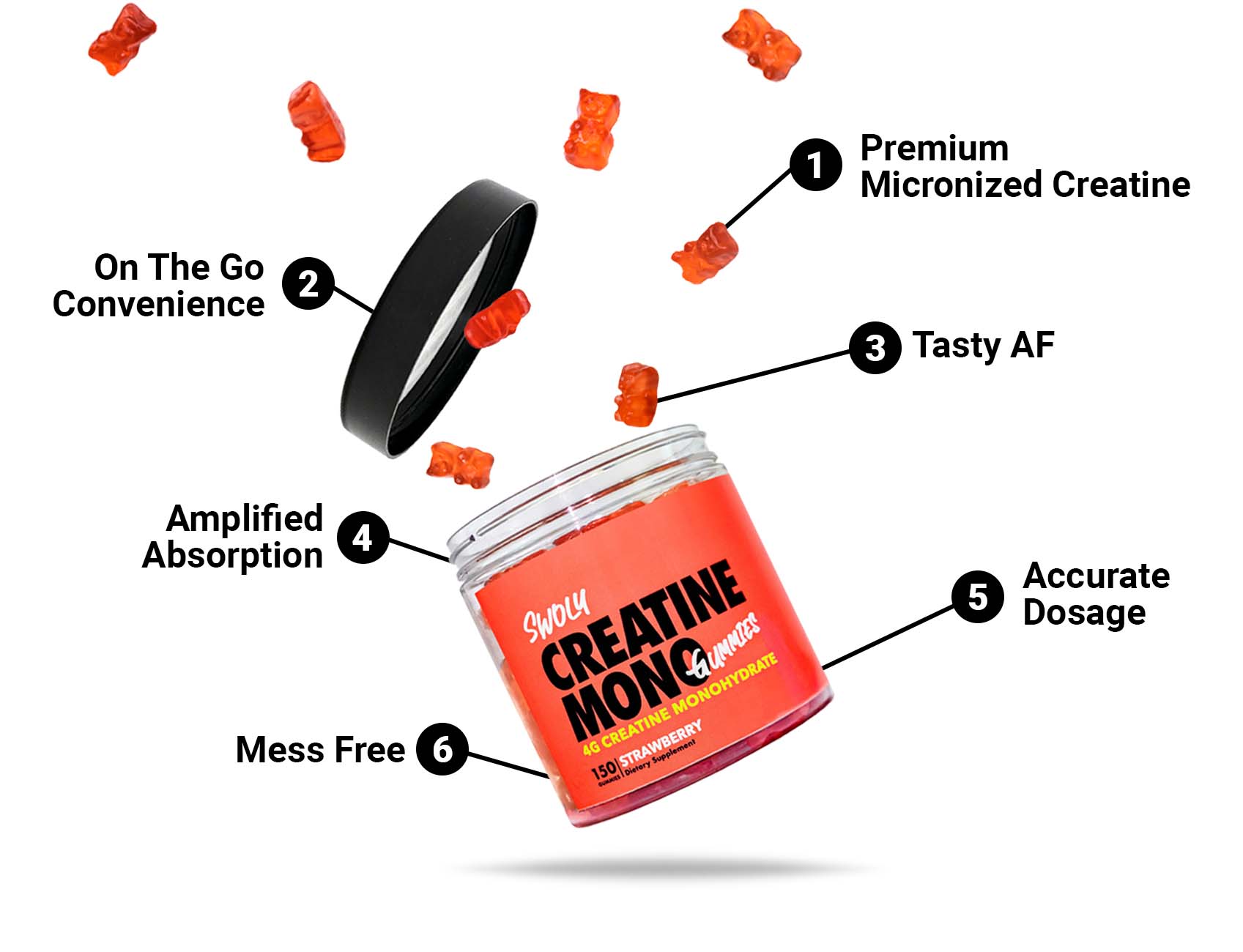 CREATINE YOU'LL ACTUALLY LOOK FORWARD TO
Delicious, convenient, and packed to the nines, our gummies make supplementing a treat. Fuel your workouts and enjoy your daily dose of creatine with just a few tasty gummies.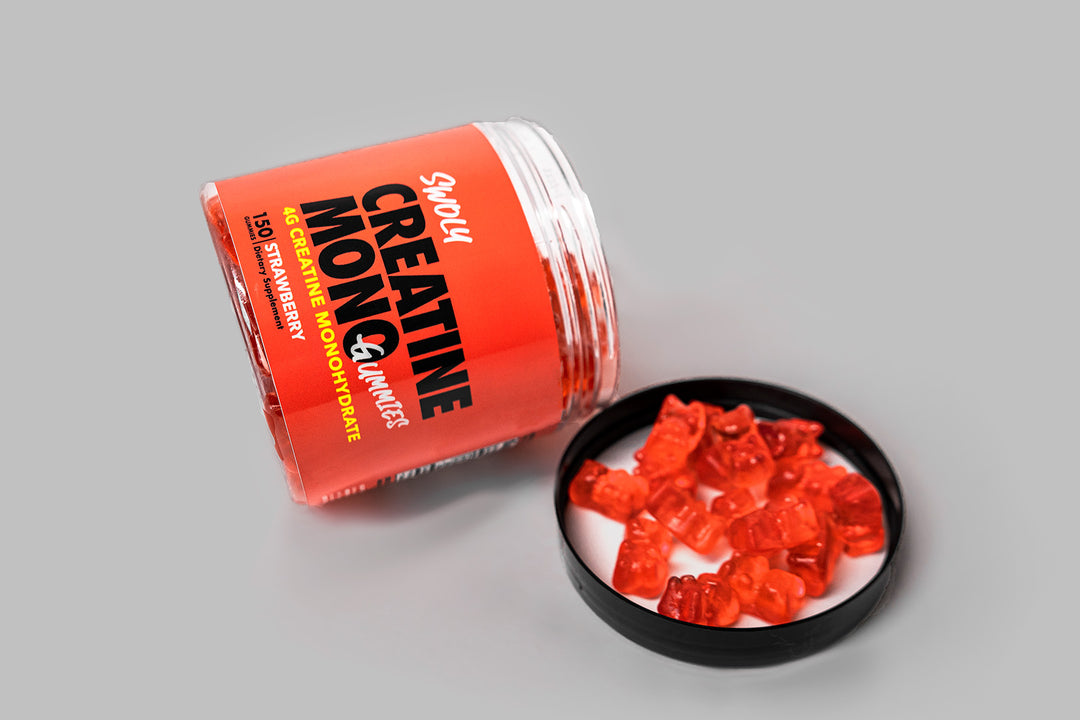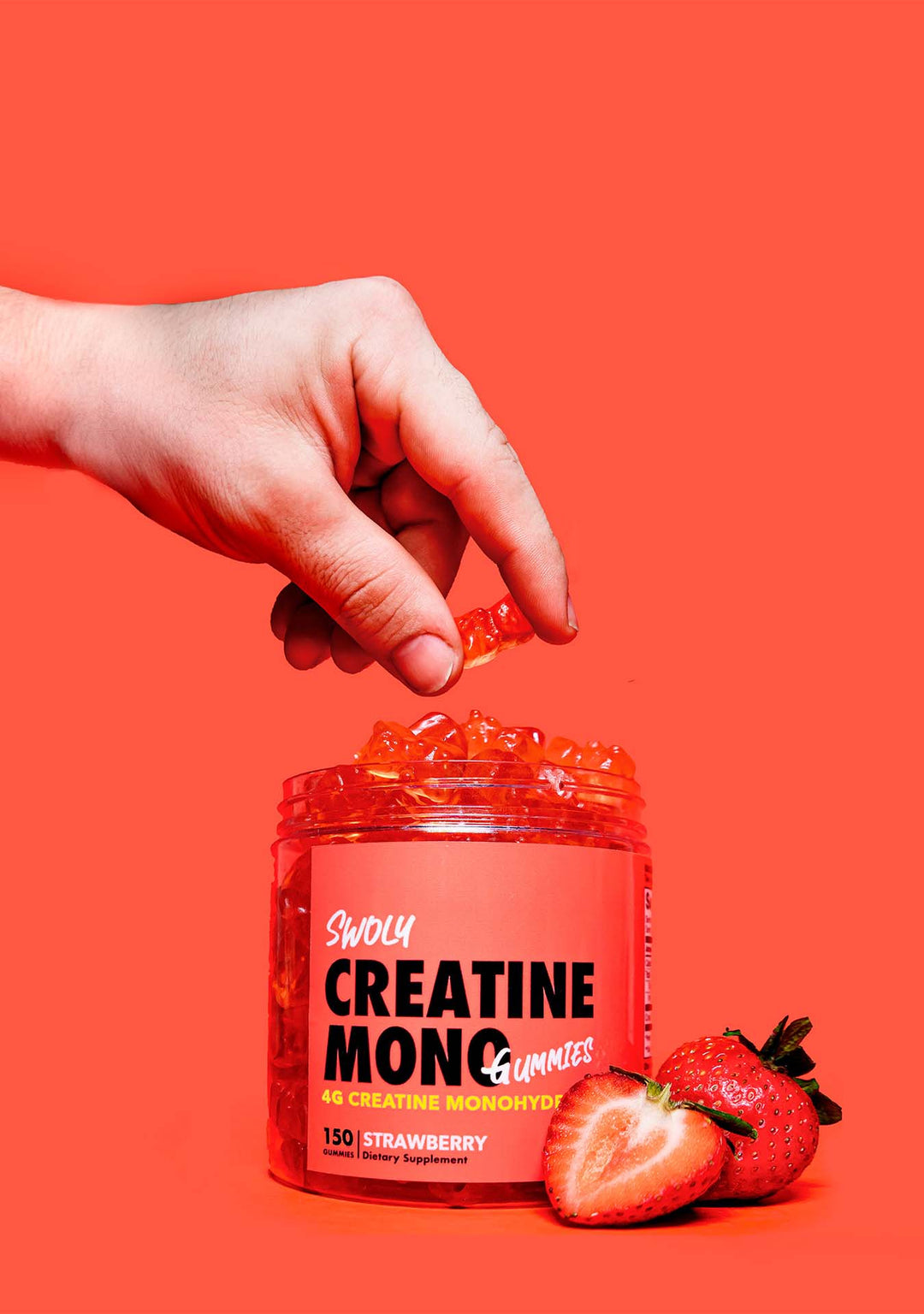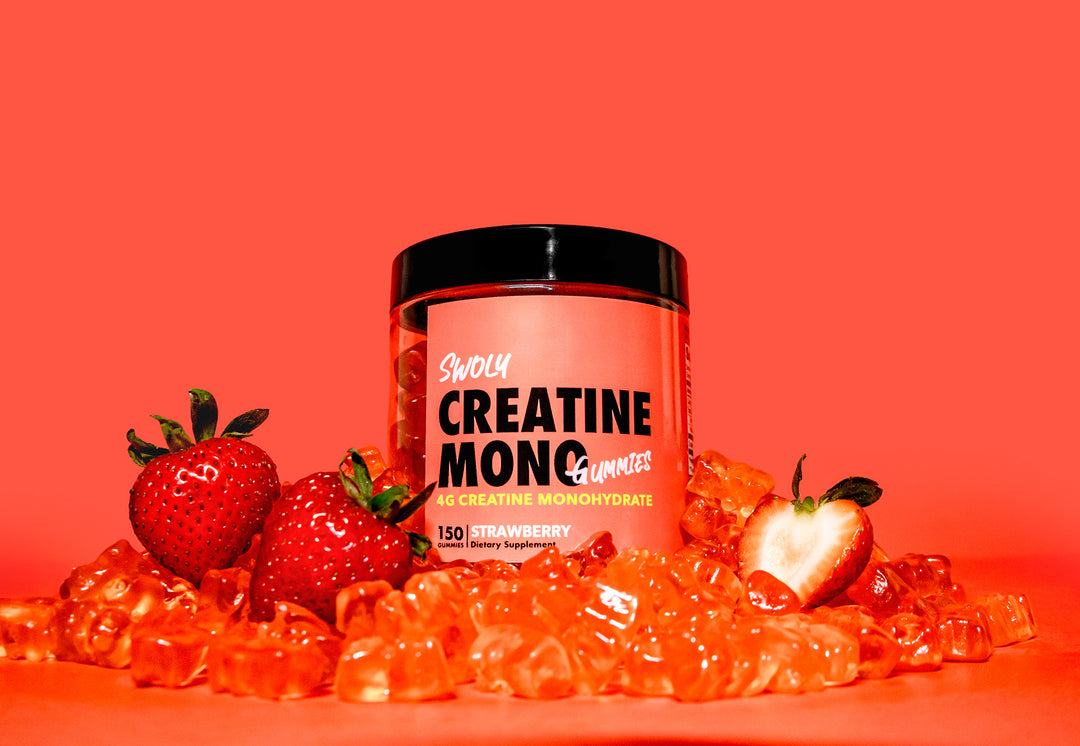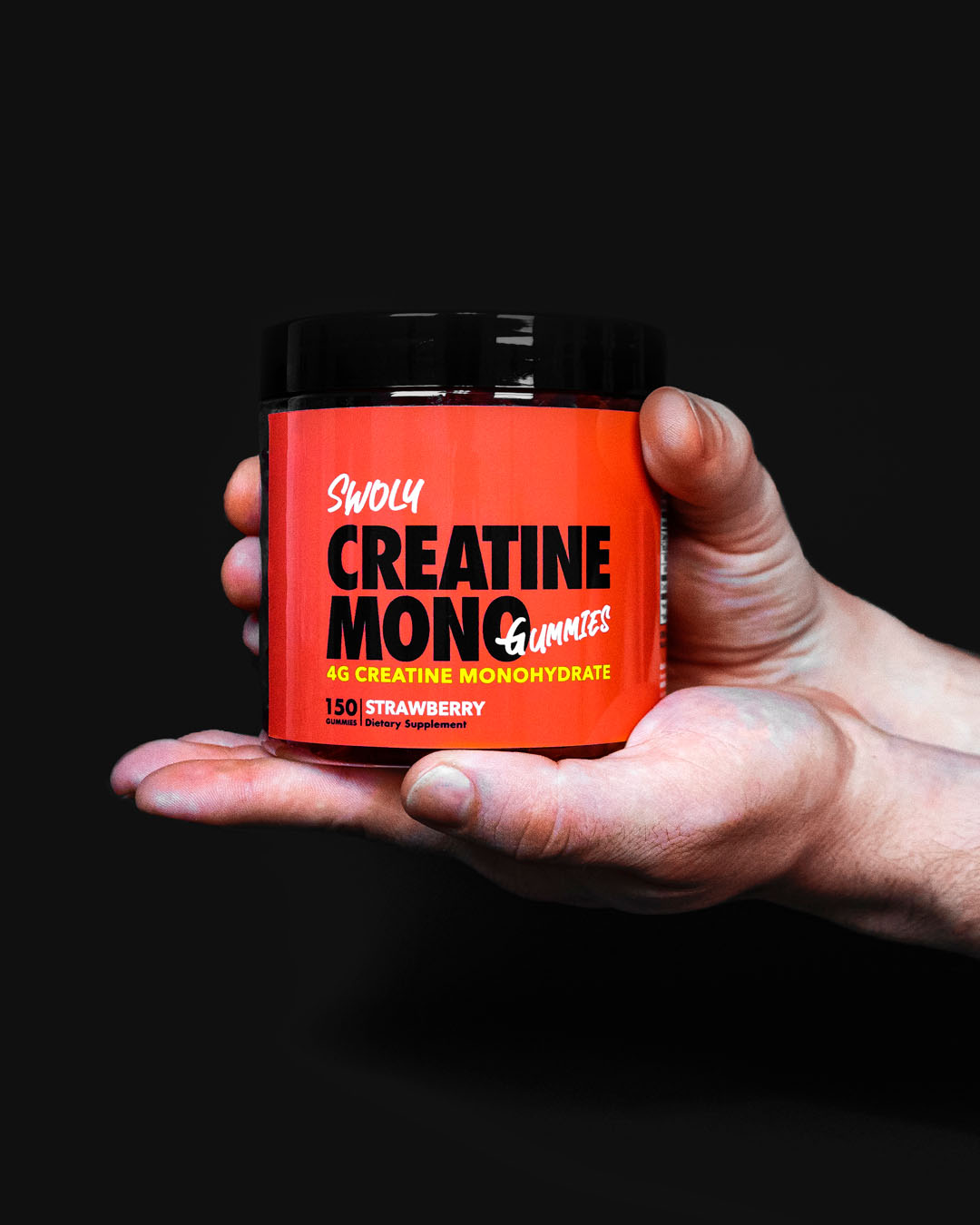 SCIENCE DRIVEN GYM-BRO APPROVED
At SWOLY Supplements, we strive to produce the best supplements in the universe. To do that, we go beyond superior taste and convenience with our commitment to quality. Our supplements are backed by rigorous research, strict quality controls, and made with top-shelf ingredients.
reviews from our customers
"Not all Creatine is equal. This stuff is excellent. Tastes great, no bloating etc. And it makes your muscles feel more full/solid."

David Gomez
"I'm terrible at remembering to take supps so I have gummies for everything. I finally found these creatine gummies and IM HOOKED! Hella tasty, really convenient, and has more creatine than I was taking before."

Arthur Williams
"Had these a month and gained some size on my arms I didn't notice but other people did.Tastes good and doesn't make you feel bloated or fat. Which I like. Buying it again."

Tim Boyce